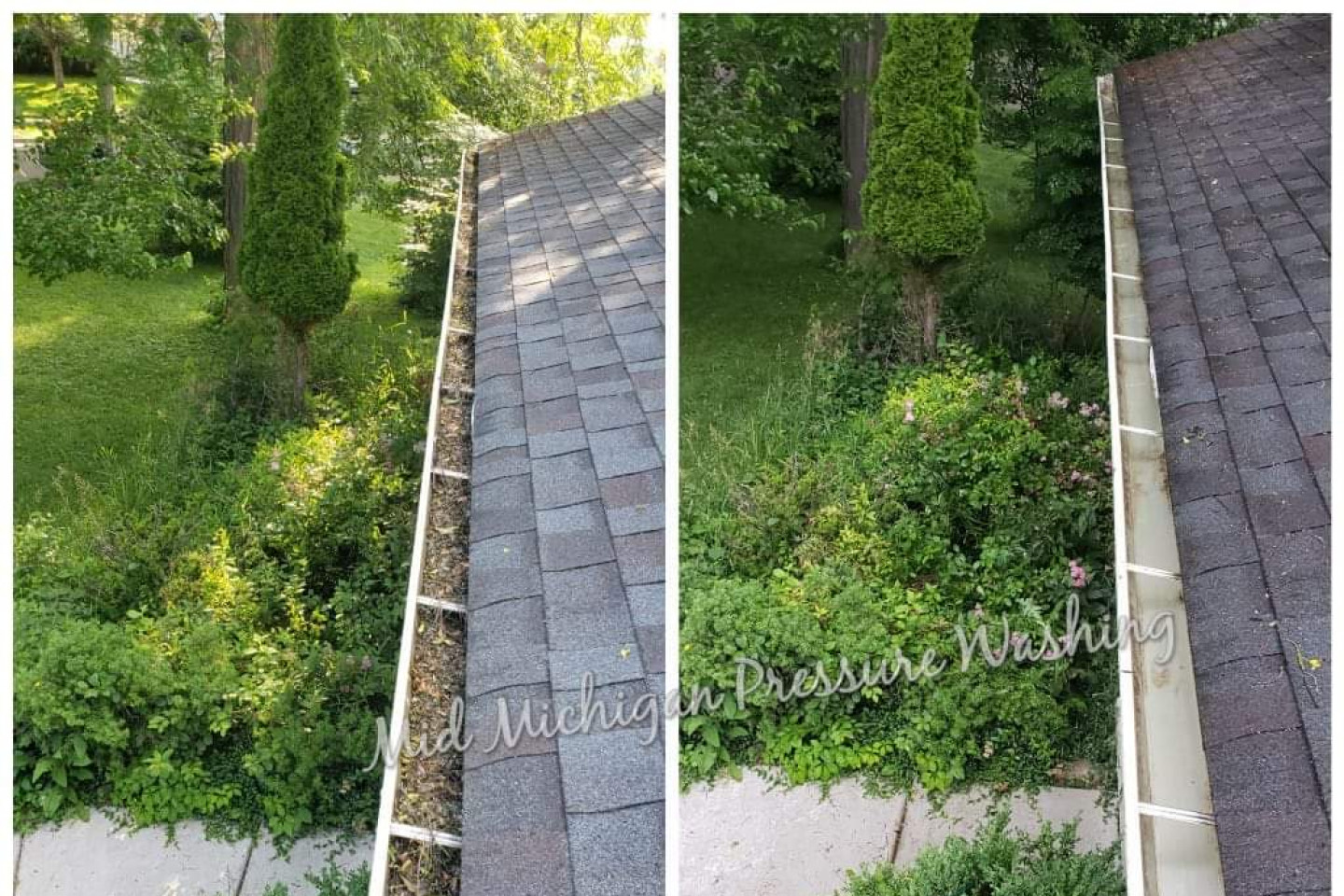 Keep Your Gutters Functional
Hire us for gutter cleaning services in Howell, Okemos, or Williamston, MI
Tired of climbing up and down a ladder all weekend to clean your gutters? Not only is this process tedious and stressful, but it's also dangerous. Fortunately, you can put the ladder away for good when you team up with Mid Michigan Pressure Washing, LLC.

We offer gutter cleaning services to homeowners in the Okemos & Williamston, MI area. You can rely on us to clear out blockages and debris from your gutters. Then, we'll flush them to make sure they're working properly.

Set up gutter cleaning services when you contact us today.